Absence of Clear Evidence
Posted on 18 January 2019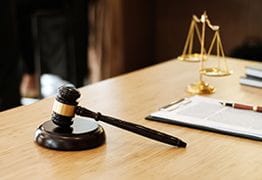 Elderly father cuts out three of his children
What happens when an elderly widowed father gives his house to one of his four children (the one who lives with him)? Can the other three siblings set aside the transfer? In a recent case (Kozusko v Kozusko) the Superior Court held that parents are free to dispose of their property as they see fit, and to prefer one child over the others provided the parents understand clearly the consequences of their actions.
Courts today will not interfere with a person's exercise of free will so long as the person is fully aware of what their rights are and of the consequences of their actions. The dissenting children will have an uphill battle to overturn their father's wishes.
Contact us below for more information on how to set up your will to avoid such disputes.
Please Contact Us for Further Details